Dmitry Rusak
TEAM LEAD, SENIOR .NET DEVELOPERDATAART, WROCŁAW
ZAPRASZAM STUDENTÓW WYDZIAŁÓW: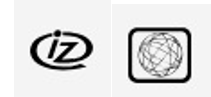 ---
Ponad 10 lat pracuję jako .NET Developer. Swoją przygodę z IT zacząłem na studiach na Białorusi. Od tego momentu udało mi się przejść przez wszystkie stanowiska od Juniora aż do Team Leadera. Od 2016 roku pracuję w DataArt we Wrocławiu. DataArt zajmuje się konsultingiem technologicznym na skalę globalną – projektuje, opracowuje i wspiera unikalne rozwiązania IT. Podczas pracy w tym zespole pracowałem przy projektach dla branży finansowej. Ale to wcale nie jest nudne. I mogę to udowodnić. Poza tym obecnie pracuję jako Team Leader 10 osobowego zespołu. Zakres, w którym mogę doradzać: C#, WPF, ASP.NET, XAML, Entity Framework, MVC, MVVM, JavaScript, Knockout, SQL Server, TeamCity, SCRUM
JESTEM MENTOREM PONIEWAŻ …
Bardzo lubię dzielić się wiedzą i kształtować nowe pokolenia specjalistów IT
Sam byłem kiedyś Mentee i wiem czego się wystrzegać i omijać pułapki
Uważam, że to niezwykle cenne doświadczenie, które pozwala kształtować, być może, moich przyszłych współpracowników
MAM DO ZAOFEROWANIA MENTEE …
Architektura aplikacji, Solution design aplikacji Team Management, DevOps
Pomoc w wyborze ścieżki kariery po studiach, mając na uwadze potrzeby i umiejętności Mentee
MOJE WYOBRAŻENIE DOTYCZĄCE RELACJI Z MENTEE TO …
Spotkania face-to-face w siedzibie firmy DataArt podczas sesji pytań i odpowiedzi
Pomoc w wyborze przyszłego pracodawcy na rynku wrocławskim, zgodnie z wybraną ścieżką oraz technologiami
Doradztwo w budowaniu CV przed rozmową rekrutacyjną
Doradztwo w zakresie rozmowy kwalifikacyjnej (HR bądź technicznej)
SZCZEGÓLNIE CENIĘ SOBIE …
Jakość ponad ilość. Lepszy bardziej jakościowy kod od miliona linijek
Komunikacja to klucz. Bez tego żaden projekt nie odniesie sukcesu.
Chęć do nauki, na którą nigdy nie jest za późno. Brak wiedzy nie jest wstydem, gorzej, jeżeli nie chce się jej uzyskać.