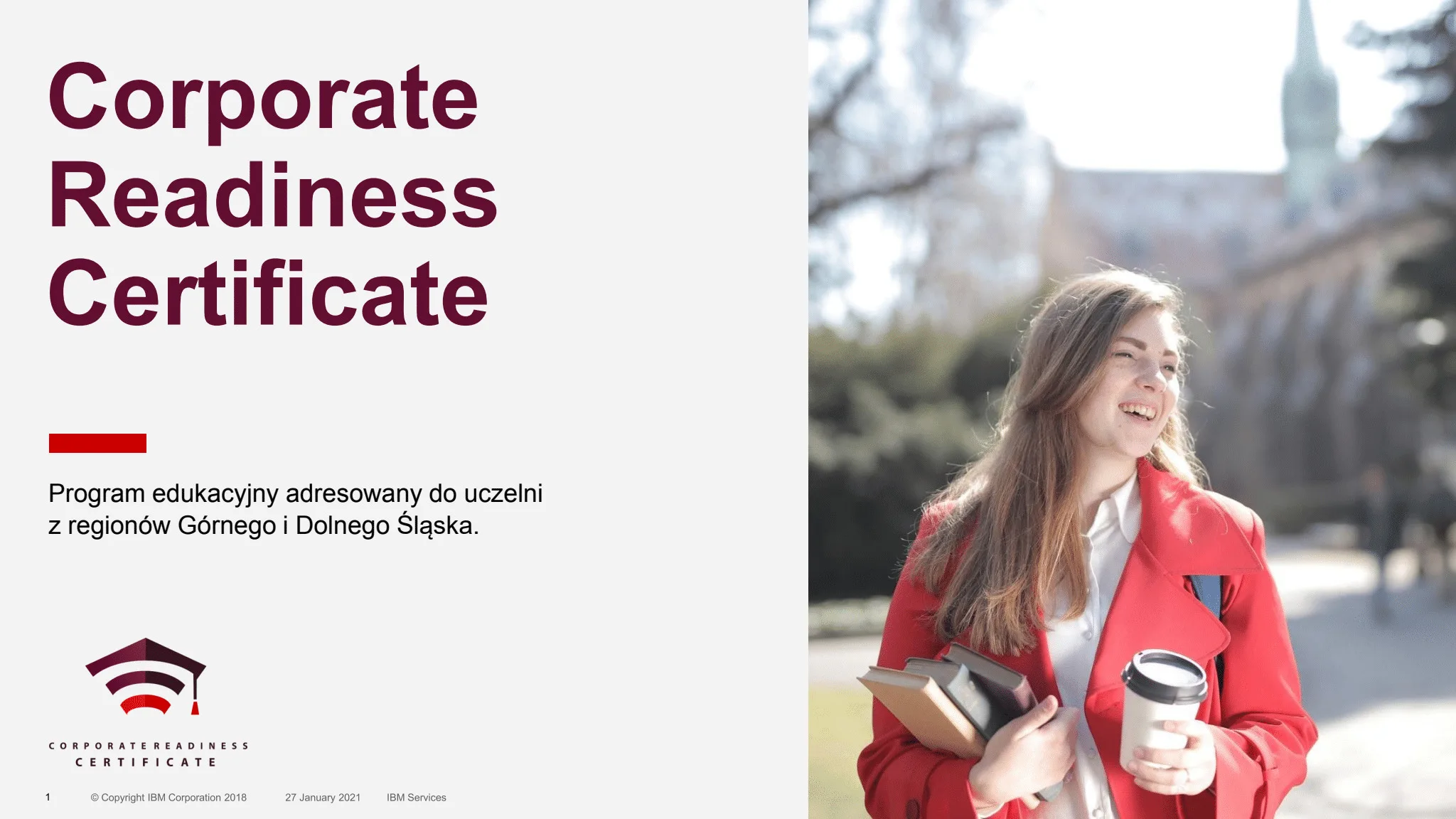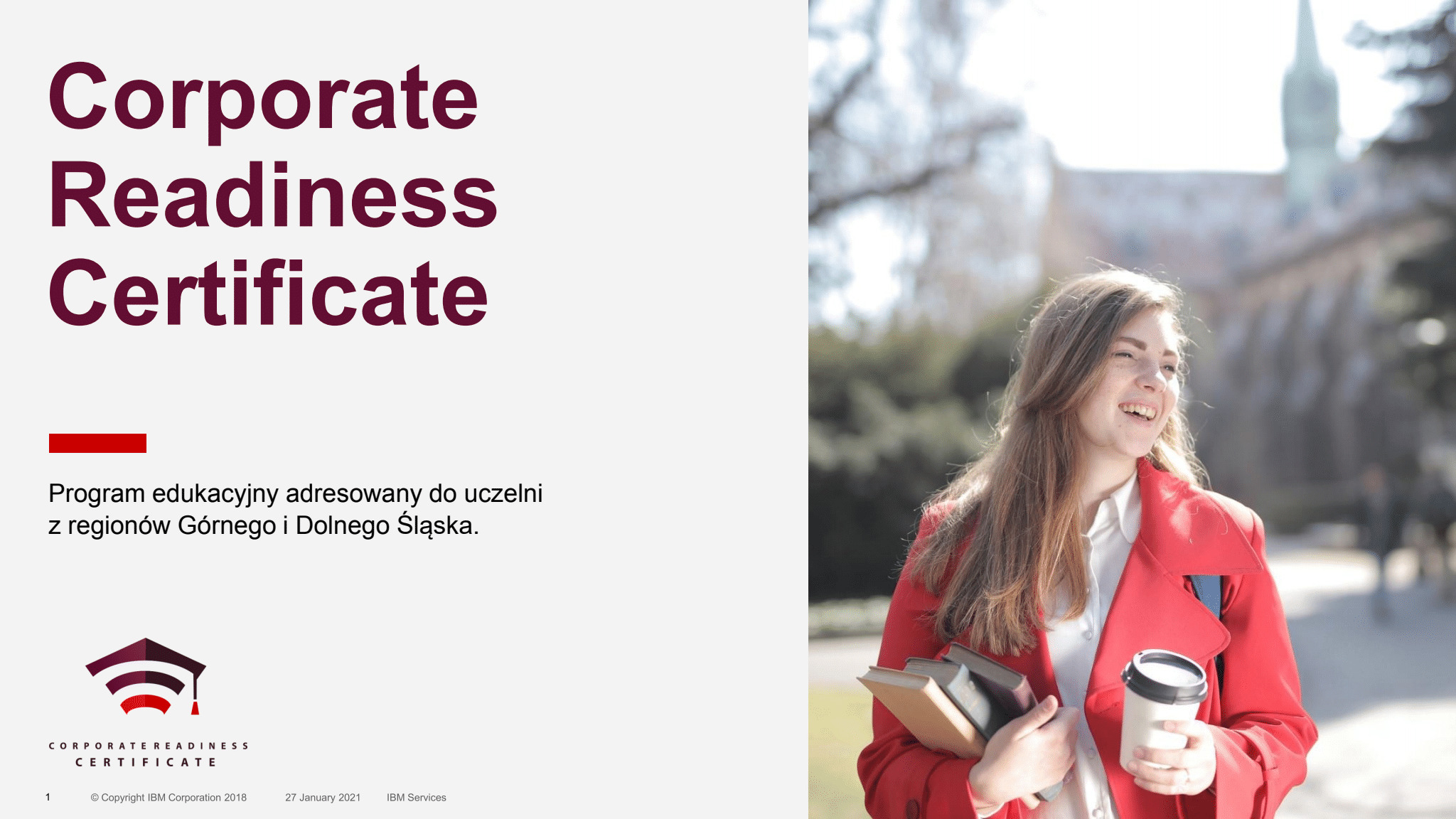 CORPORATE READINESS CERTIFICATE
POWRACA!
Corporate Readiness Certificate (CRC) to program edukacyjny realizowany od 2014 roku. To oferta dla aktywnych i otwartych na pozyskiwanie nowej wiedzy i zdobywanie praktycznych umiejętności studentów, która daje unikalne możliwości rozwoju zawodowego. CRC prowadzone jest przez ekspertów z 3 firm: Accenture, IBM i ING Tech Poland, a od nowej edycji do grona ekspertów dołączyła również firma EY!
Do tej pory kursy były realizowane w formie stacjonarnych szkoleń, a w zajęciach uczestniczyli wyłącznie studenci uczelni z Górnego i Dolnego Śląska. Czas na zmiany! 🙂
W tym roku, zapraszamy studentów do skorzystania z dwóch wariantów programu: otwartych webinarów oraz "tradycyjnej" ścieżki z certyfikatem.
Sprawdźcie co w tym roku CRC przygotowało dla Was!